Jimmy Cauty Queen of Mass Contamination screen print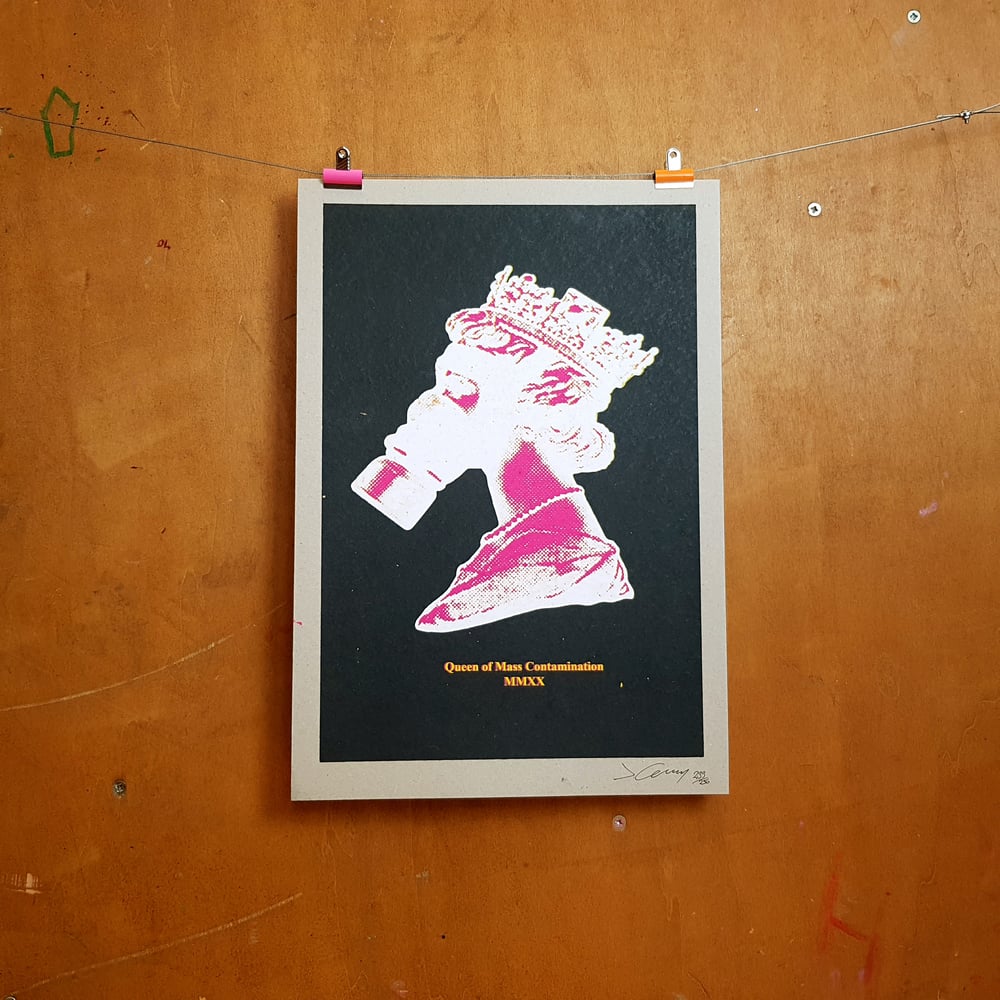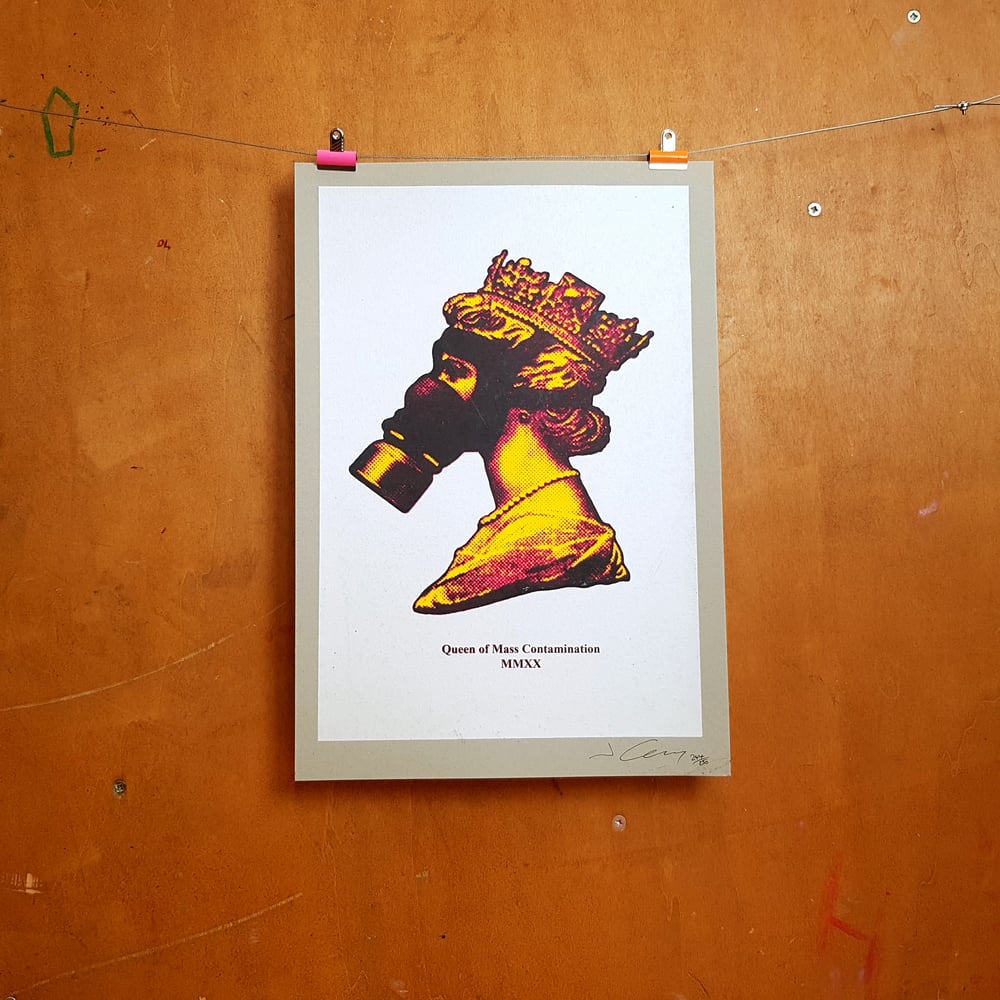 Featuring Cauty's iconic Queen in a Gas Mask, subtly altered to suit the current Covidian Climate of Fear and to commemorate the first year of Covidian Culture.
Given the latest scientific opinion, the artist has decided full face gas masks are far more effective than N-95s and should be worn by all heads of state and political leaders at all times.
Available in TWO Edition Options:
Negatively Positive
Edition of 250
Pearl black, yellow & magenta on pearl silver/white
Positively Negative
Edition of 250
Pearl silver/white, magenta & yellow on pearl black
WARNING:
Each print is unique with significant variation in offsetting, misprinting, smudging, marks, tears and creases. These so-called 'defects' are intentional and inherent to the hand-made nature of the work and the production process. These marks are testament to works made by vandals, hooligans, and specially untrained technicians. We cannot respond to requests for specific prints, all are unique, all will be cherished.