Florrie Memorial Plaque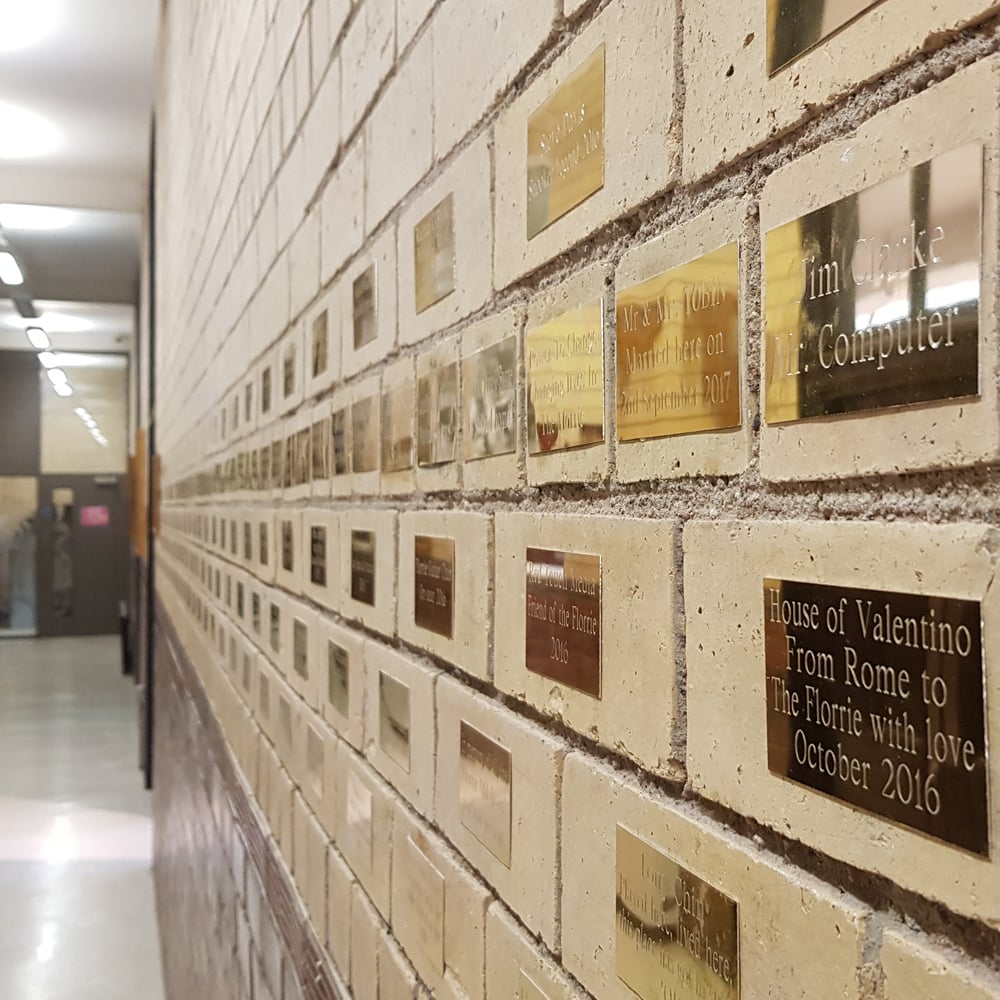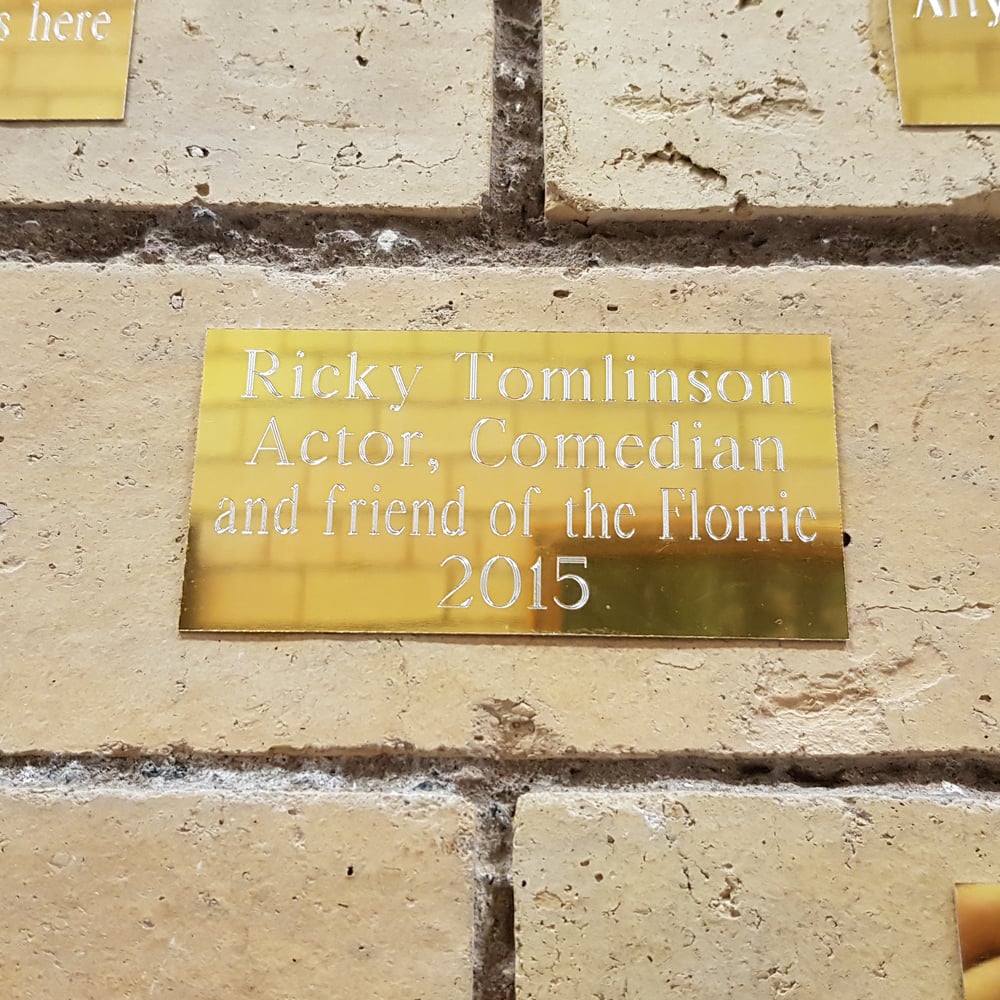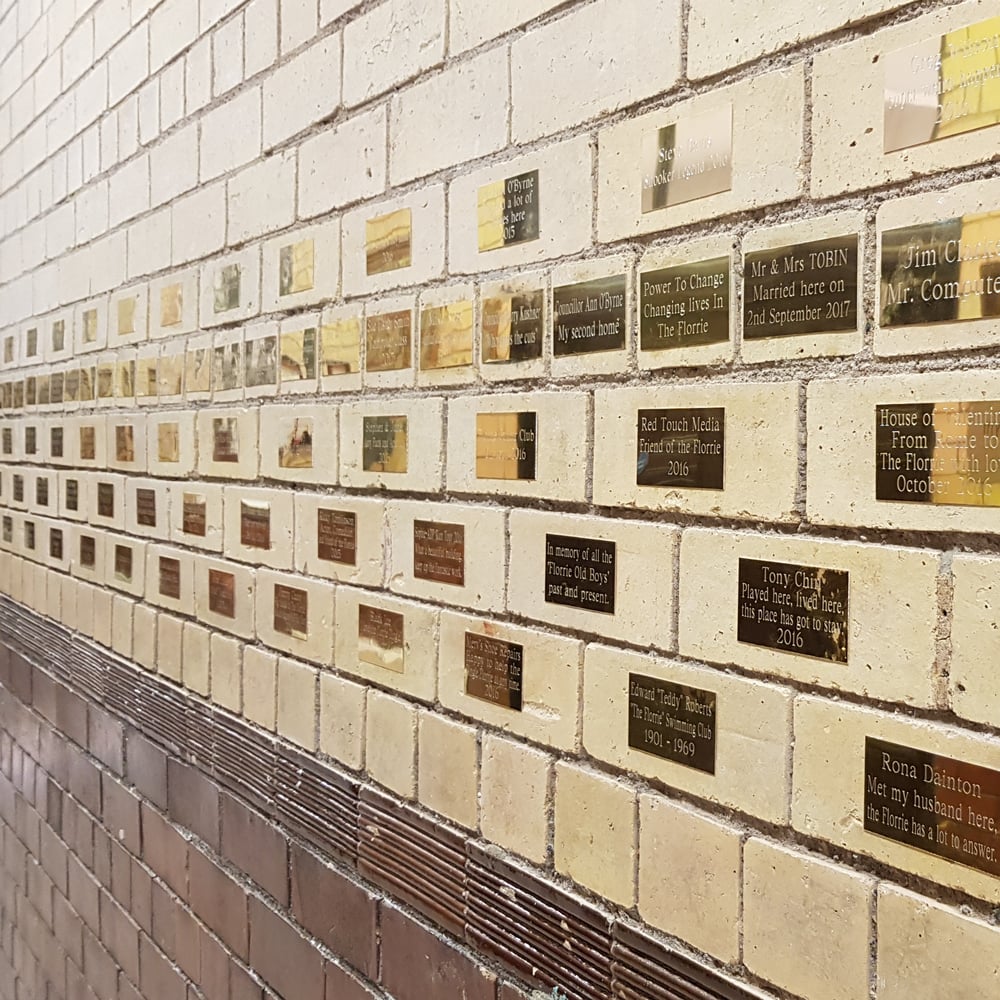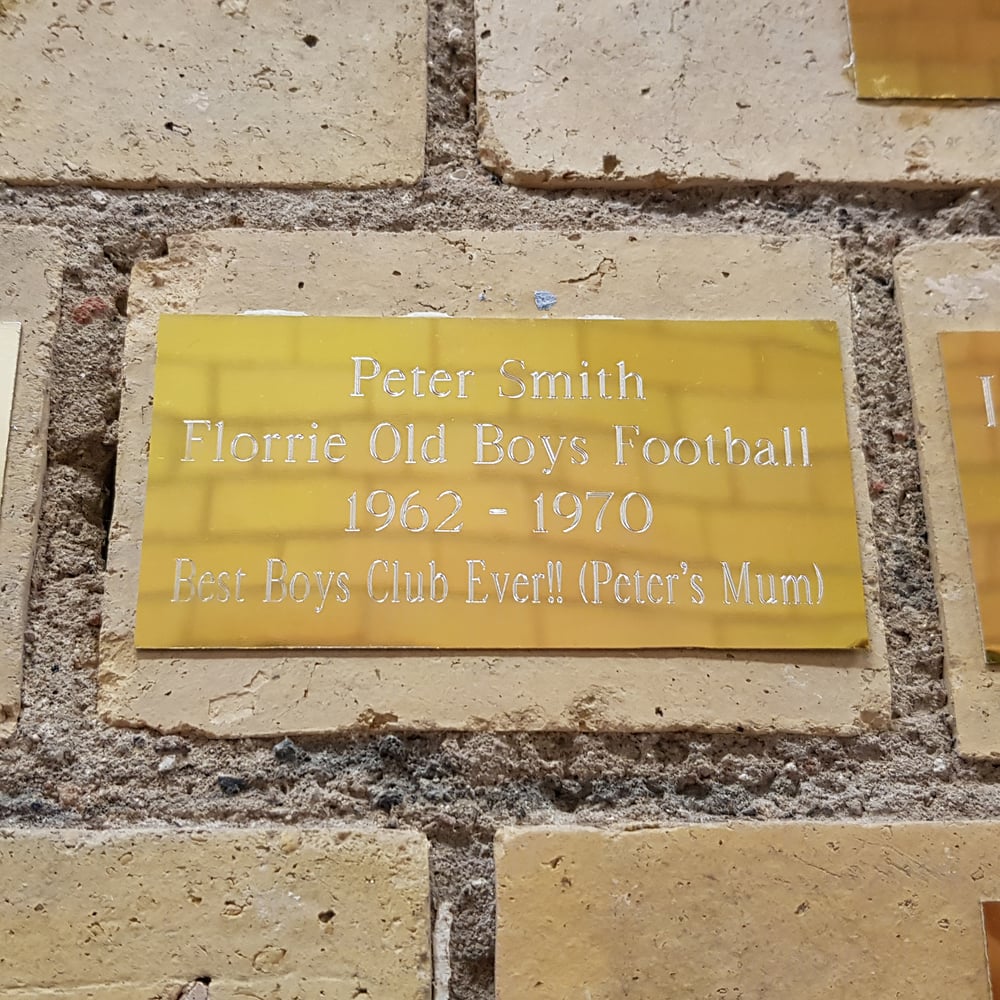 Create a lasting memory of someone you love or become part of The Florrie's history yourself with a Florrie Plaque.
These 10cm x 5cm gold plaques line the wall of the main corridor at the heart of The Florrie. There are a vast range of people on our wall from the old boys & girls who've used the building throughout its 130 year history to celebrity visitors like Steve Davis, John Barnes & Ricky Tomlinson.
Please leave a note of no more than 140 characters (the length of a tweet) during checkout with what you'd like on your plaque.