Hand Distressed Jamie Reid Artwork (Choose from 2 Designs)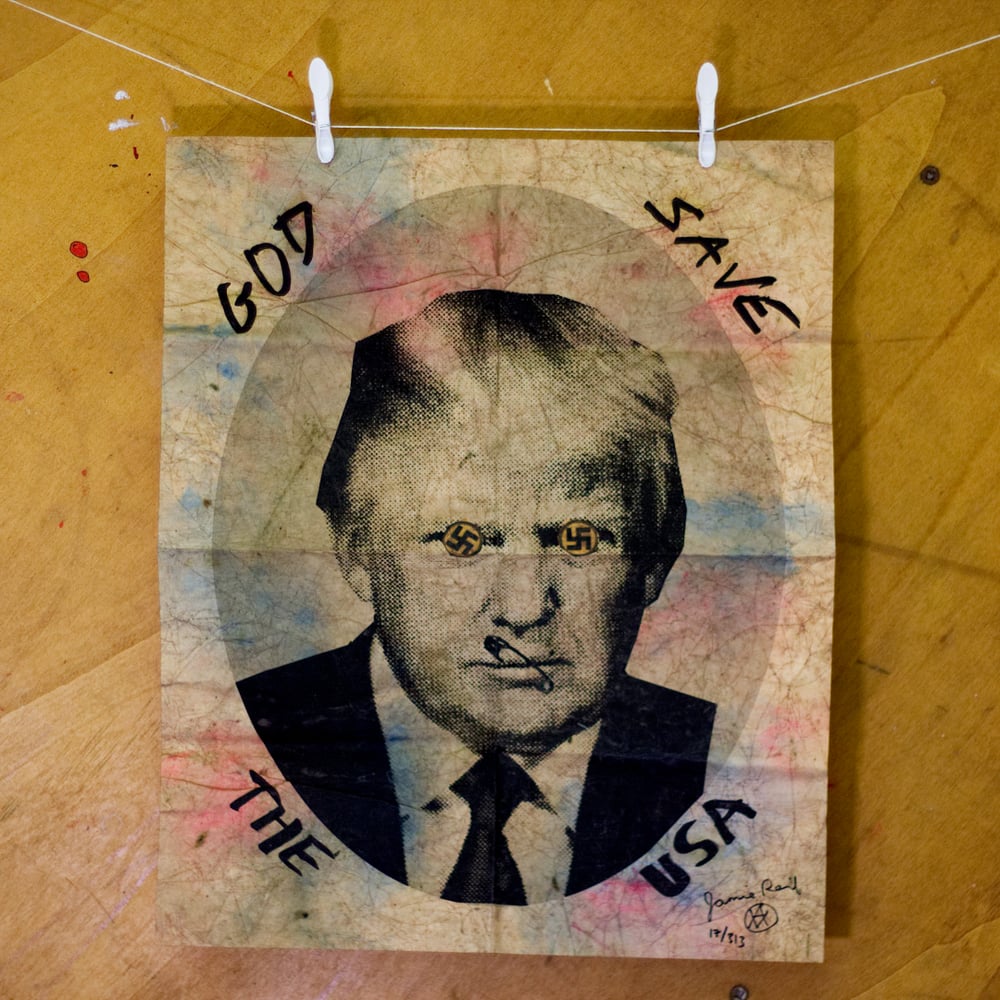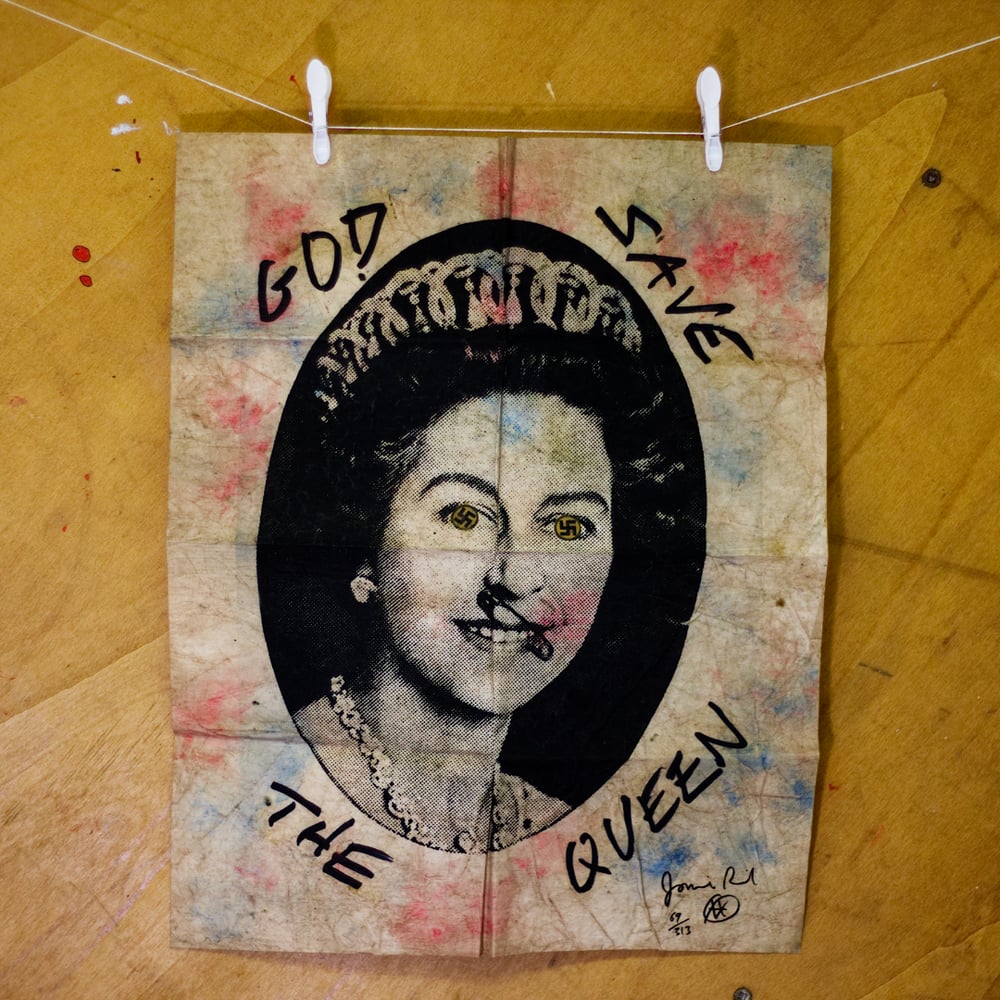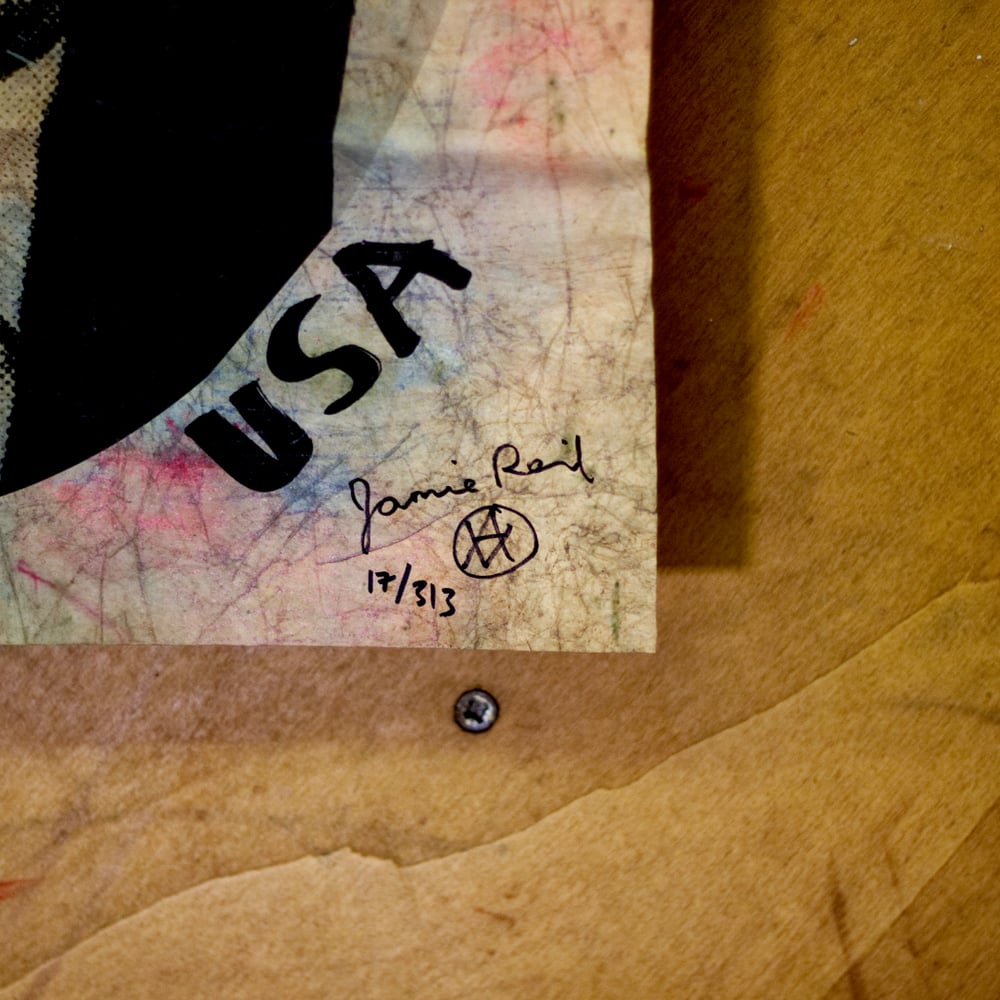 These massive hand distressed artworks were created by Jamie Reid and come signed and numbered off a limited run.
Choose from 2 designs:
Swastika Eyes Queen
Swastika Eyes Trump
Size: 26 x 21 In (Size may vary slightly).
ALL PRINTS COME FOLDED AND HAND-DISTRESSED AT NO EXTRA COST.