God Save The Florrie Jamie Reid Signed Print (Limited Print)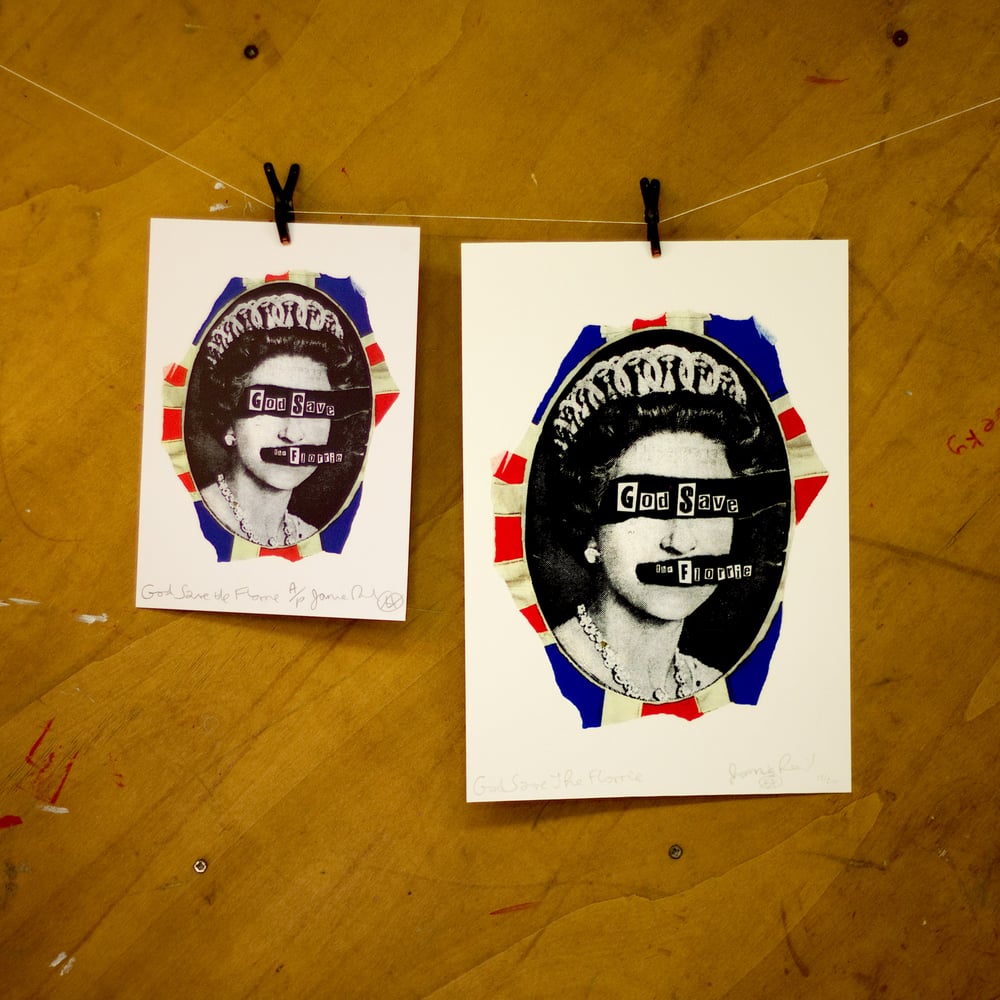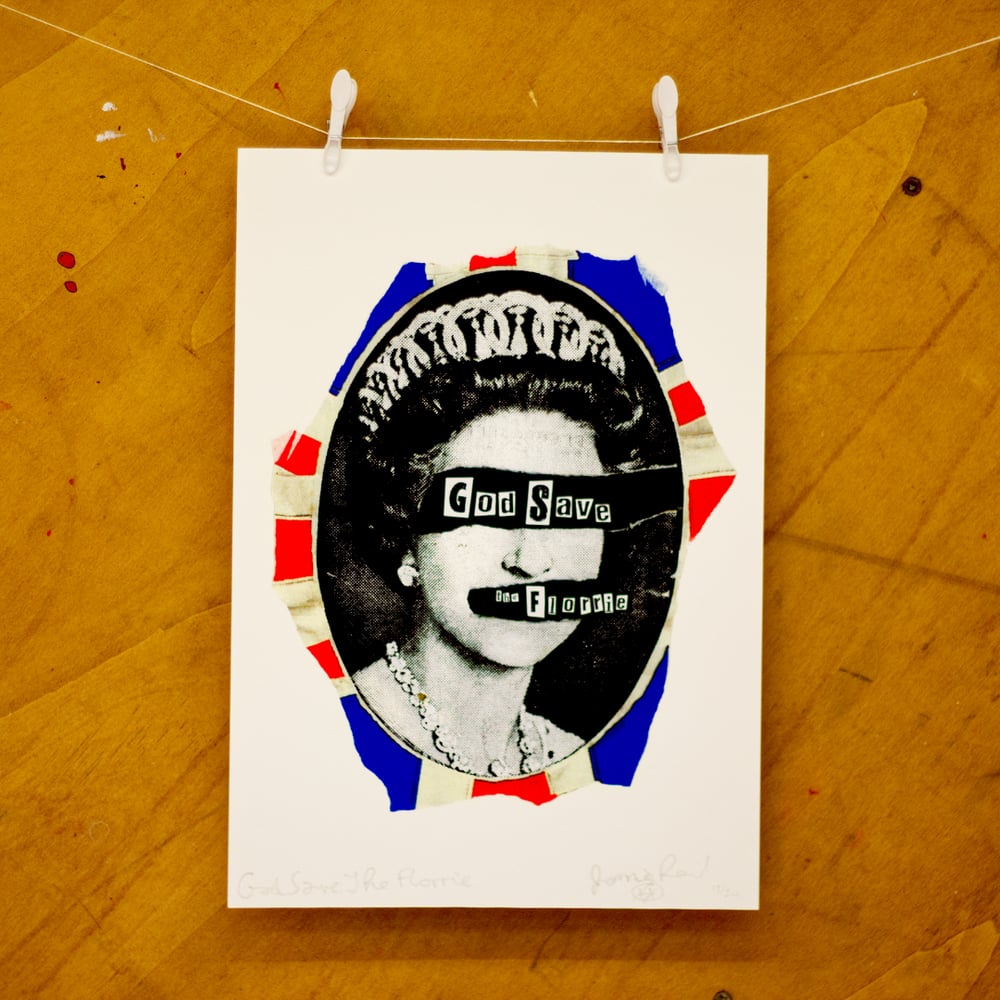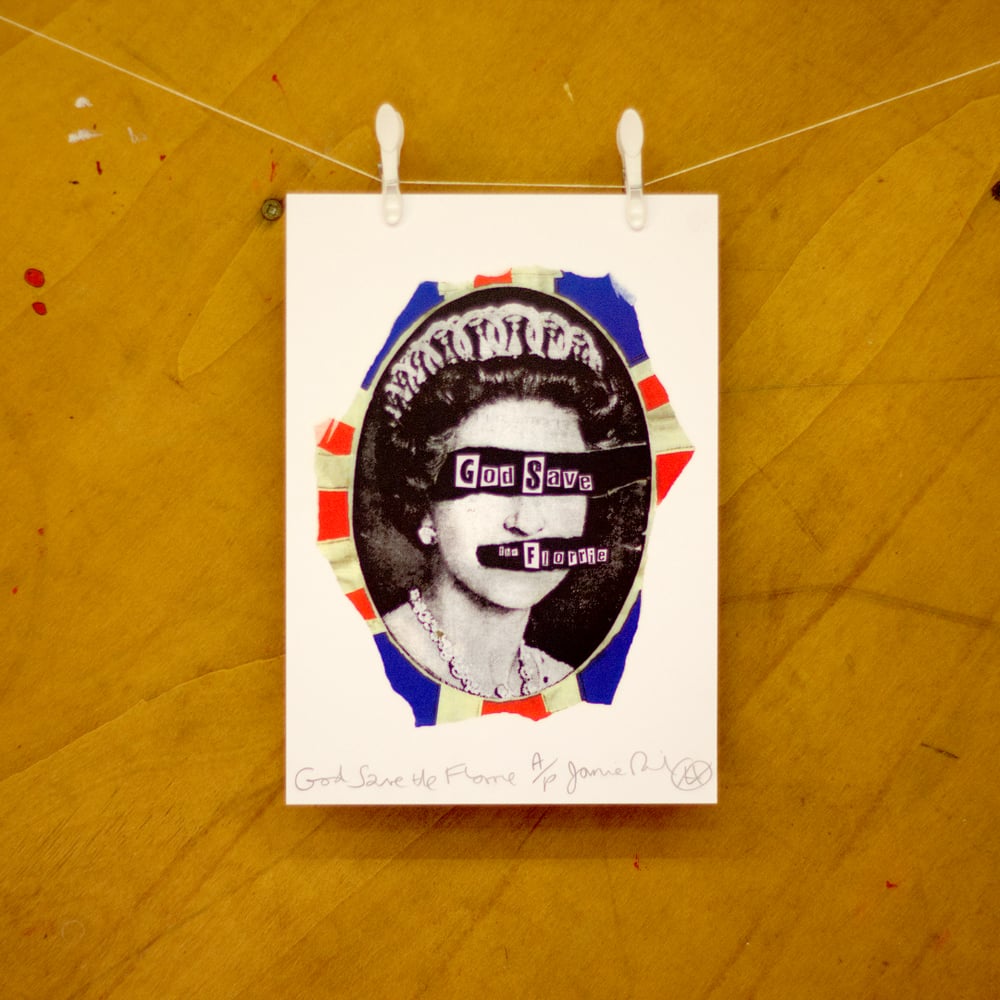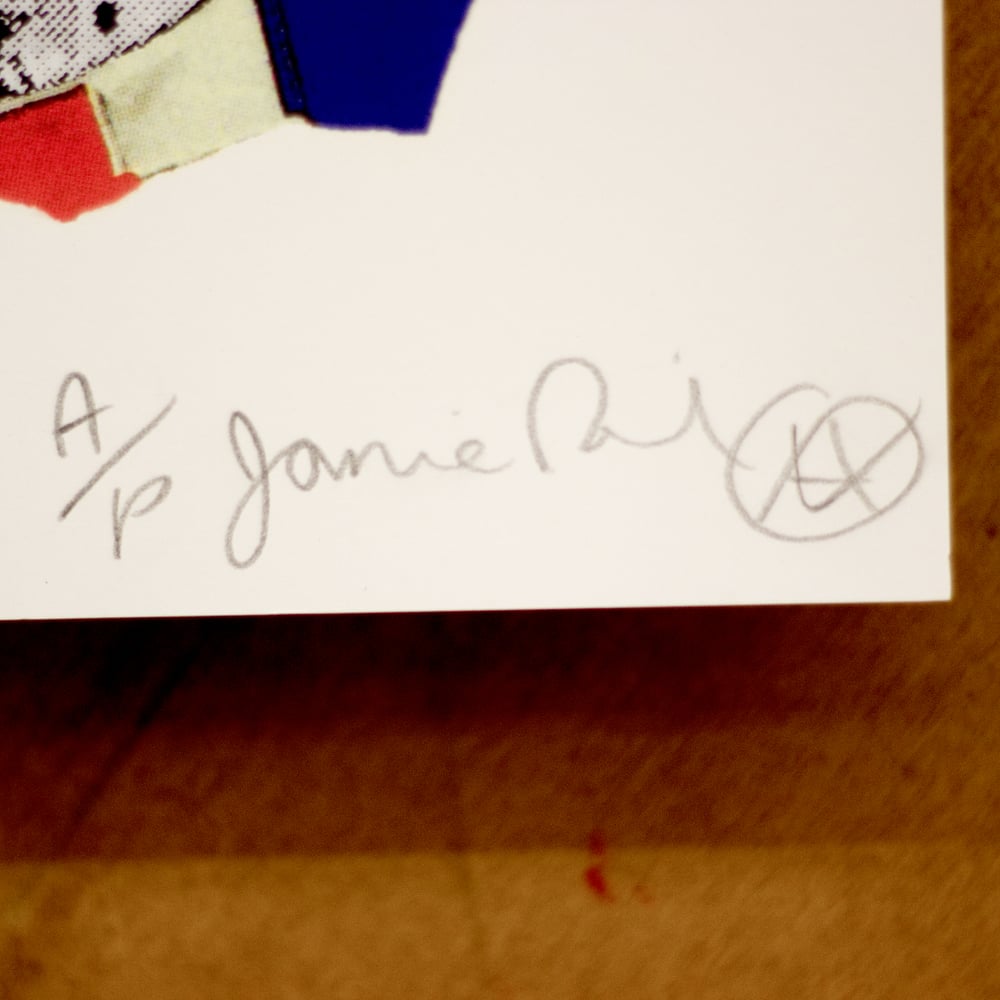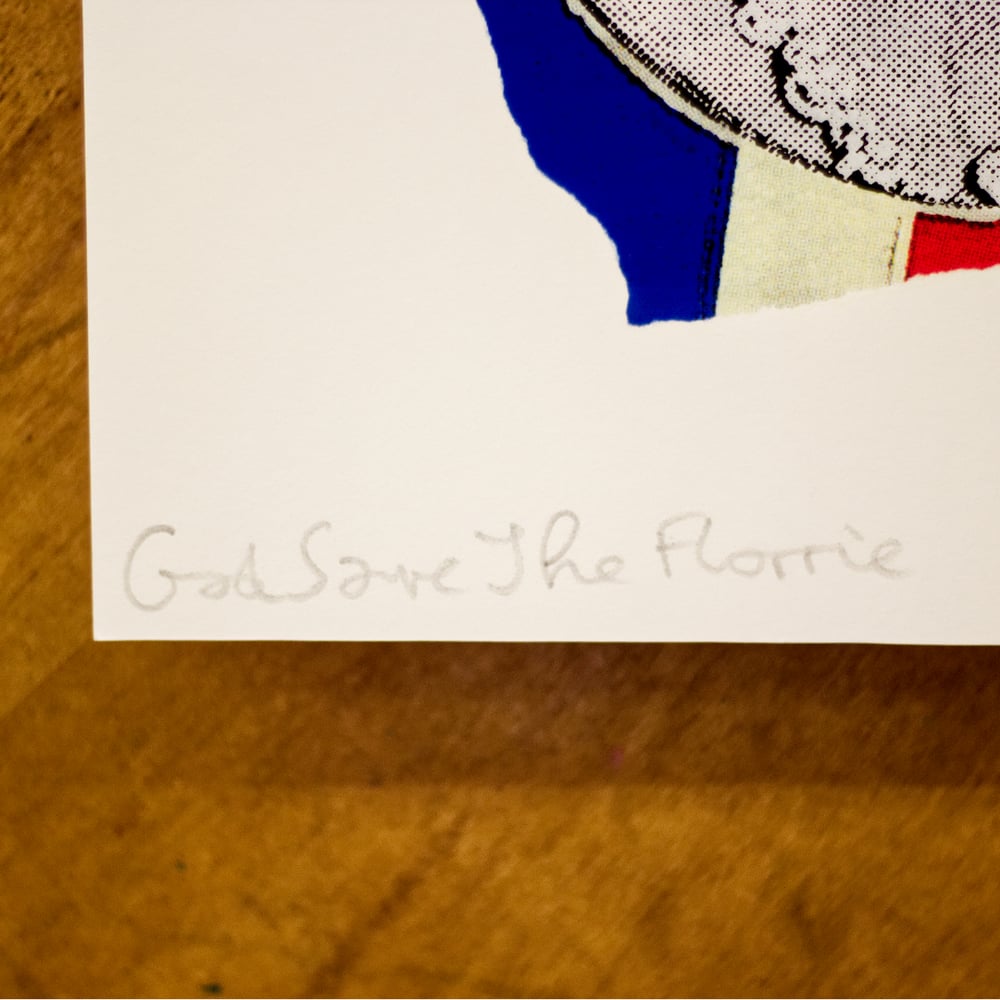 These official God Save The Florrie Queen prints designed and signed by Jamie Reid on thick luxury paper.
Large size: 23 x 16 In. Limited print of 20. (Only 1 remaining).
Small size: 16.5 x 12 In. Limited print of 50.
We also have 2 Artist's Proof prints signed and titled by Jamie. These are both in the smaller size.